Paper tape is a kind of masking tape that combines illustration elements and design elements into Japanese characteristic paper. It not only has rich colors, fine textures, and clear printing patterns but also has environmentally friendly materials and a comfortable feel, which can be used anytime and anywhere.
Today, I would like to introduce to you the things you have to know about the paper tape.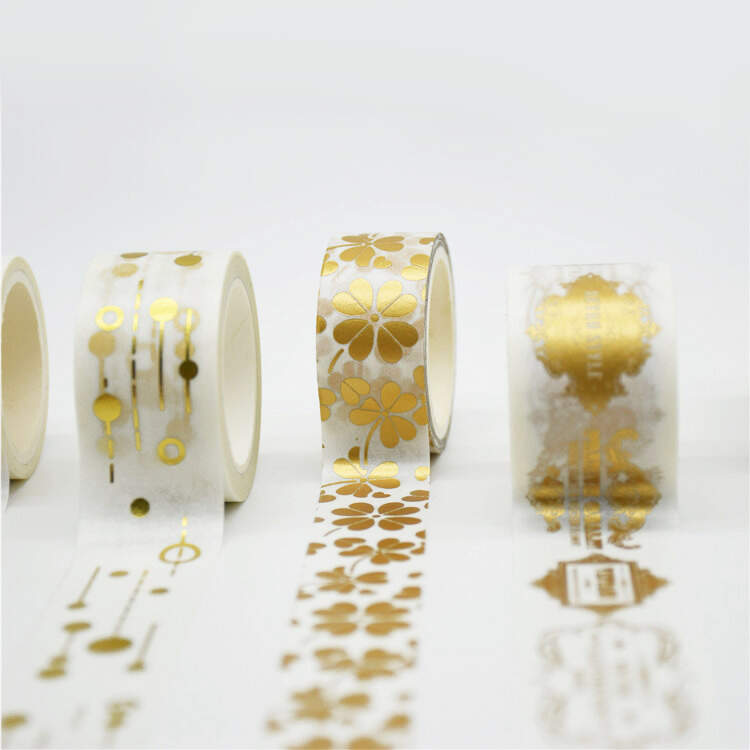 What is the paper tape?
Paper tape is to change the surface of ordinary tape into paper. Generally, the viscosity is not strong, so the advantage is that there will be no residual glue after tearing. Nowadays, paper tape is widely used in various designs and colors, so it is widely used for paper pasting, beautification, layout, and other purposes.
Classification of paper tapes
Classification by production process: gilding (silver), special oil, white ink, and abnormity
Classification by origin: domestic, Nissan, Taiwan
Classified by paper: paper, PET, smooth surface, fog surface
Gilding
The metal printing plate is heated, foil is applied, and gold words or patterns are pressed on the printed matter. It is colored under light and usually golden. Now there is also silver, rose gold, and blue gold, which are called "hot silver", "hot rose gold" and "hot blue gold".
Special oil
Special oil, that is, special ink. It feels slippery and reflects light.
White ink
It also reflects light. You can see the traces of white ink on the back, which is more three-dimensional.
Special-shaped
That is, strange and various shapes.
PET
PET should be a new material emerging in recent two years. There are two kinds of PET: smooth PET and fog PET.
The smooth surface is reflective, while the fog surface is non-reflective. It would be better to choose the material according to the pattern of the tape.
We are a paper tapes exporter, our products satisfy our customers. And we want to be your long-term partner, any interests, welcome to contact us.