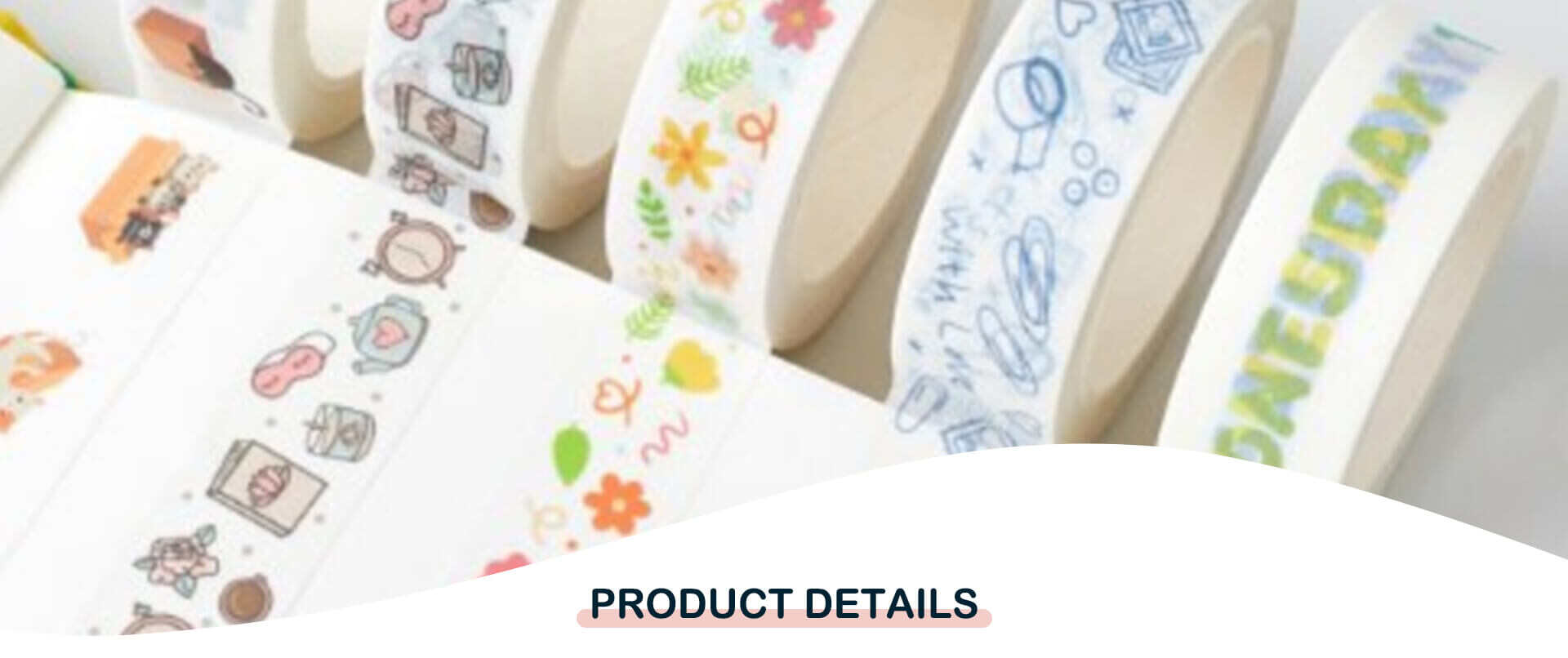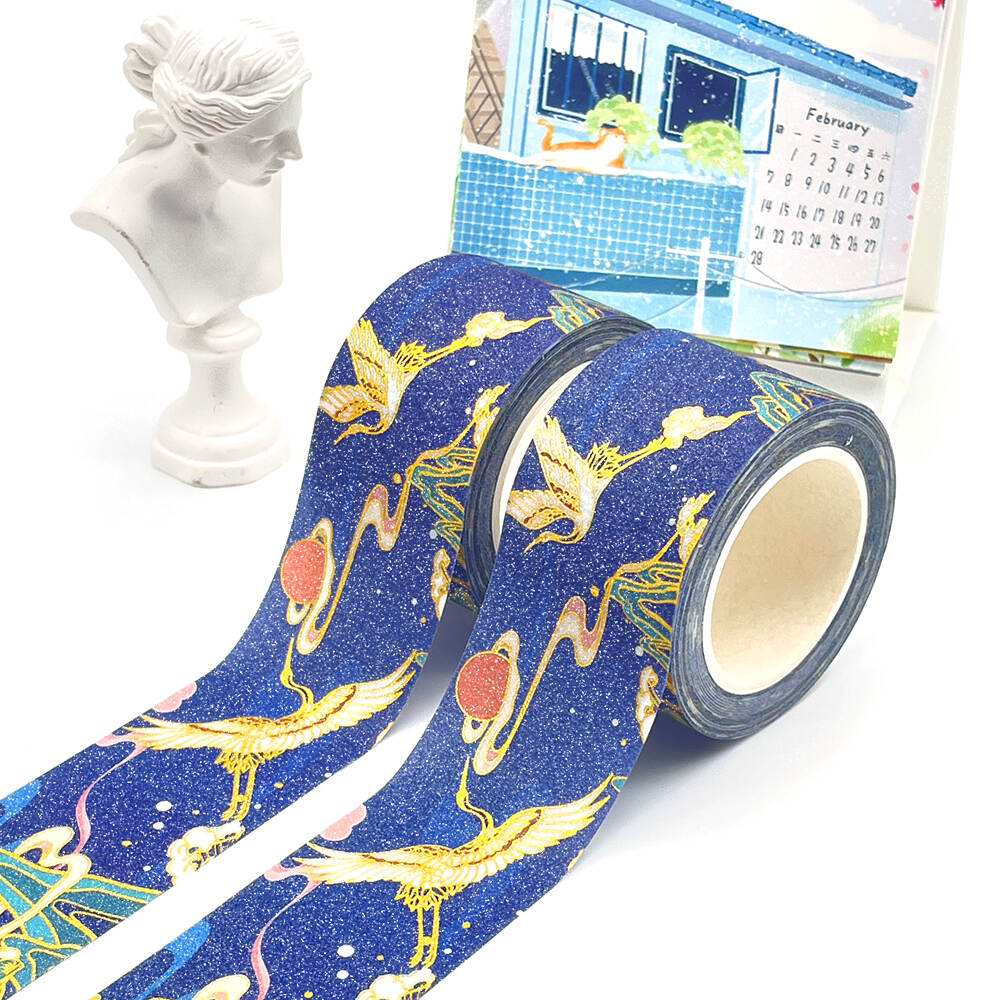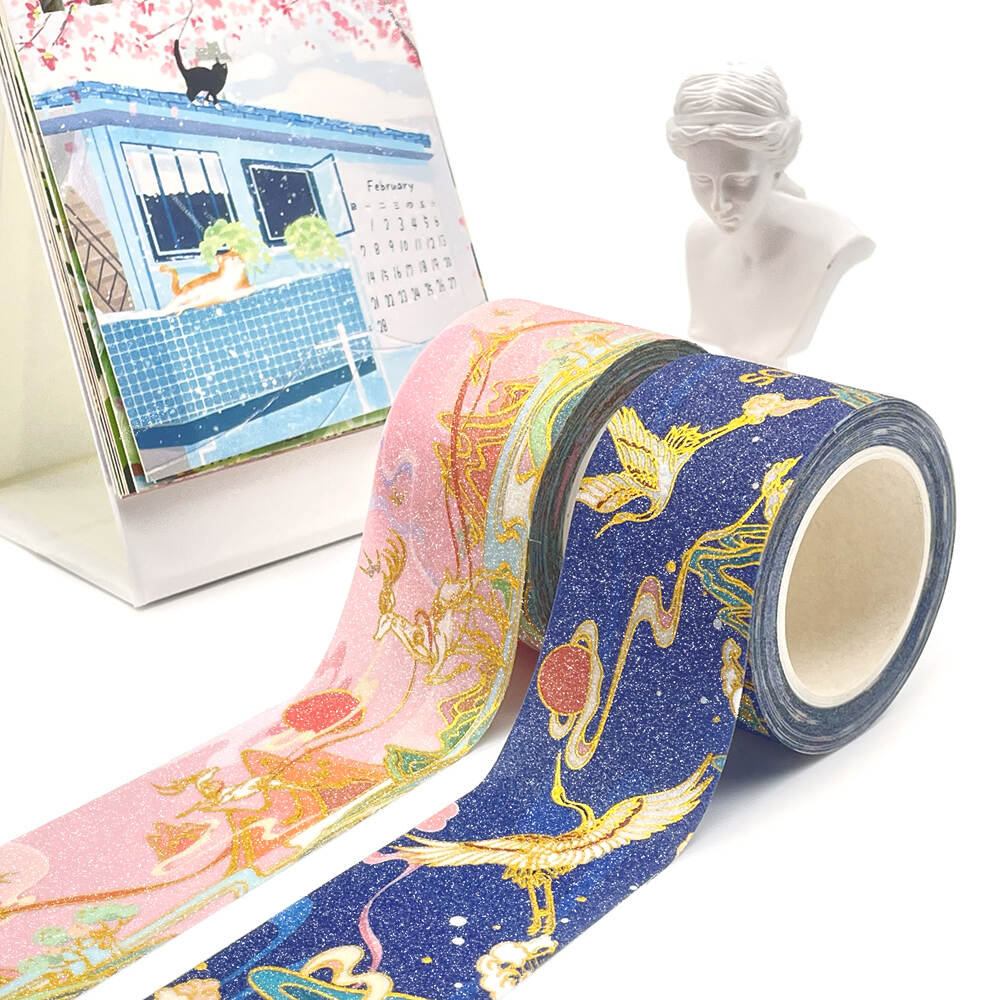 Product introduction:
Our flash tape is a great way to refresh your packaging, card making, scrapbook and DIY projects. We even have custom designs for your corporate logo or brand! Our flash tape is composed of fine flash particles on its surface, which will not fall off when used on different surfaces. Available in a variety of colors and sizes. We are proud to show you a series of flash paper tapes made of high-quality materials to provide you with practical products with high quality and low price. Our comprehensive ODM / OEM services include different sizes, styles, colors and accessories to meet any business needs.
Product features:
1. We manufacture and supply flash paper tape, which is very suitable for making, scrapbooking, personalizing your items and giving them a shiny appearance. Compared with most of the flash tapes you may see elsewhere, the silver with a spotted flash layer gives our tapes a brighter look and feel. We offer price concessions to bulk buyers and provide customized designs on request.
2. Our flash washing tape is high-quality tape, which can bring you the feeling of flash, but it is not in your hand. Its uniqueness includes silky soft surface, easy wrapping and good adhesion. In addition to useful uses, our flash washing tape can also be used as decorative accessories to add beauty to any object.
3. Our flash paper tape has many uses. This is ideal for packaging, attractive emphasis products to beautify your gifts, or as an attractive wall display. We offer products in different sizes, lengths, designs, colors and accessories to meet your business needs. These are also ideal for all types of crafts and DIY projects because the transparent nature of paper tape allows it to be used on any surface or object.
4. We provide flash tape, which is a good way to illuminate and shine your crafts. The fine flash particles of flash are carefully placed and will not fall off from our tape, so that you can get a shiny spot layer. This is just one of many products that we can customize for any business needs.
5. Flash paper tape is very important for packaging, design and process projects. With our shiny water paper tape, you can create a shiny spotted surface on the object surface or create a multi-functional design. For example, you can wrap gifts with our shiny metal washable tape to make them stand out from other gift packages. The glittering particles on the surface also provide a comfortable feeling for your hand while using it. We offer different sizes and designs to meet any business needs.
Other services: when you become our strategic partner, we will provide the latest process samples for each batch of your goods free of charge. You can enjoy our distributor price
Customized packaging: heat shrinkable packaging (ordinary) / pet box / carton / business card / plastic tube / OPP bag / label sealing / can be customized according to your requirements