Nowadays, the key chain that people usually wear is no longer as simple as in the past, and the materials are more and more. Usually, the materials used to make the key chain are metal, leather, plastic, wood, etc.
The texture of keychains made of different materials is naturally different. Let's learn about the material of the keychain.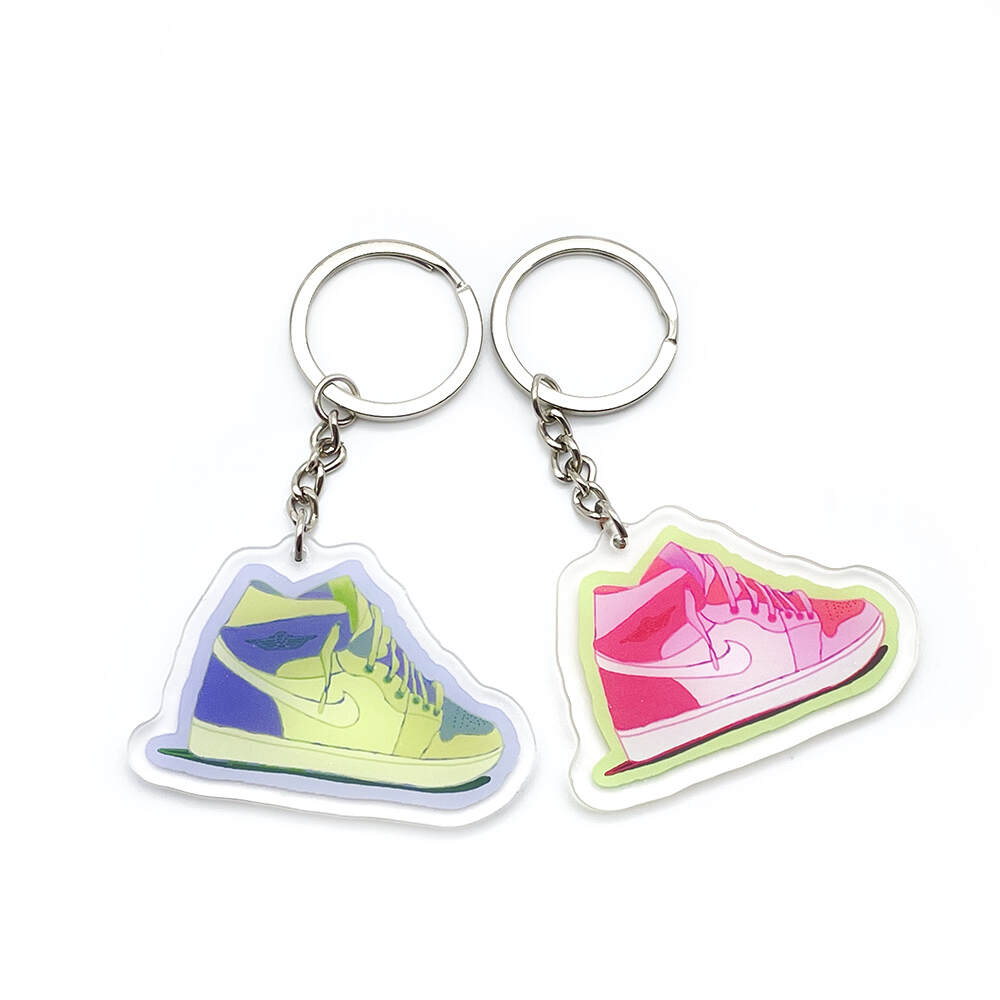 What are the key chain materials?
PVC
PVC soft rubber key chain is also called dripping rubber key chain. Soft PVC products are produced with imported raw materials, scientific formula and unique technology Its raw materials are all made of the world's popular non-toxic PVC soft rubber materials. The product quality has passed the European toy safety standards en71-1, en71-2 and EN71-3.
Acrylic
The hardness of acrylic determines the wear degree of the keychain. Compared with traditional ceramic materials, acrylic has the following advantages besides unparalleled high brightness:
The products made of acrylic materials are not only beautiful in style, durable, but also environmental friendly. Its radiation level is almost the same as that of human bones.
Zinc alloy
Zinc alloy is also one of the metals with strong plasticity. Generally, the surface is treated by dropping oil, baking paint or electroplating to make the product more beautiful. Surface treatment processes include polishing, painting (baking), soft enamel, printing, oil spraying, sandblasting and electroplating.
Crystal
It is generally made of artificial crystal, and can be made into various shapes of crystal key chains.
Timber
Various kinds of wood are used to carve patterns, and some of them are also engraved with words of blessing. The types of materials are common: rosewood, jujube wood, ebony and so on.
Conclusion
For more information about key chain, we are glad to answer for you.